---
Welcome to another addition of Totally Terrific Tuesday Link Party! Spring is now here officially, Easter is less than 2 weeks away, and I'm ready to spend some time in the sun. How about you??
I would like to start out by thanking everyone who linked up with us last week. It was our biggest week ever, and we couldn't do it without you!! It really does make our day when you stop by to link up with us, so THANK YOU!
[Tweet "Come join me and other amazing bloggers at Totally Terrific Tuesday #tttparty"]
OK, now it's time to PARTY!!
Here is what your hosts have been up to this week!
Jessica @ Live Randomly Simple
Facebook // Pinterest // Twitter // Google+ // Instagram
________________________
Christie @ Sparkles of Sunshine
Easter Eggs // Coconut Flour Cookies // Jewelry Organizer // Finding Hope in the Midst of Infertility
Facebook // Twitter // Google+ // Bloglovin' // Pinterest
Heck YES! Coffee and Liquor..count me in! Its obvious why this was the most clicked and I am so happy to see a new face in the spot light! Please stop by Analida's blog at
Ethnic Spoon
and tell her how yummy this is and welcome her to the spotlight!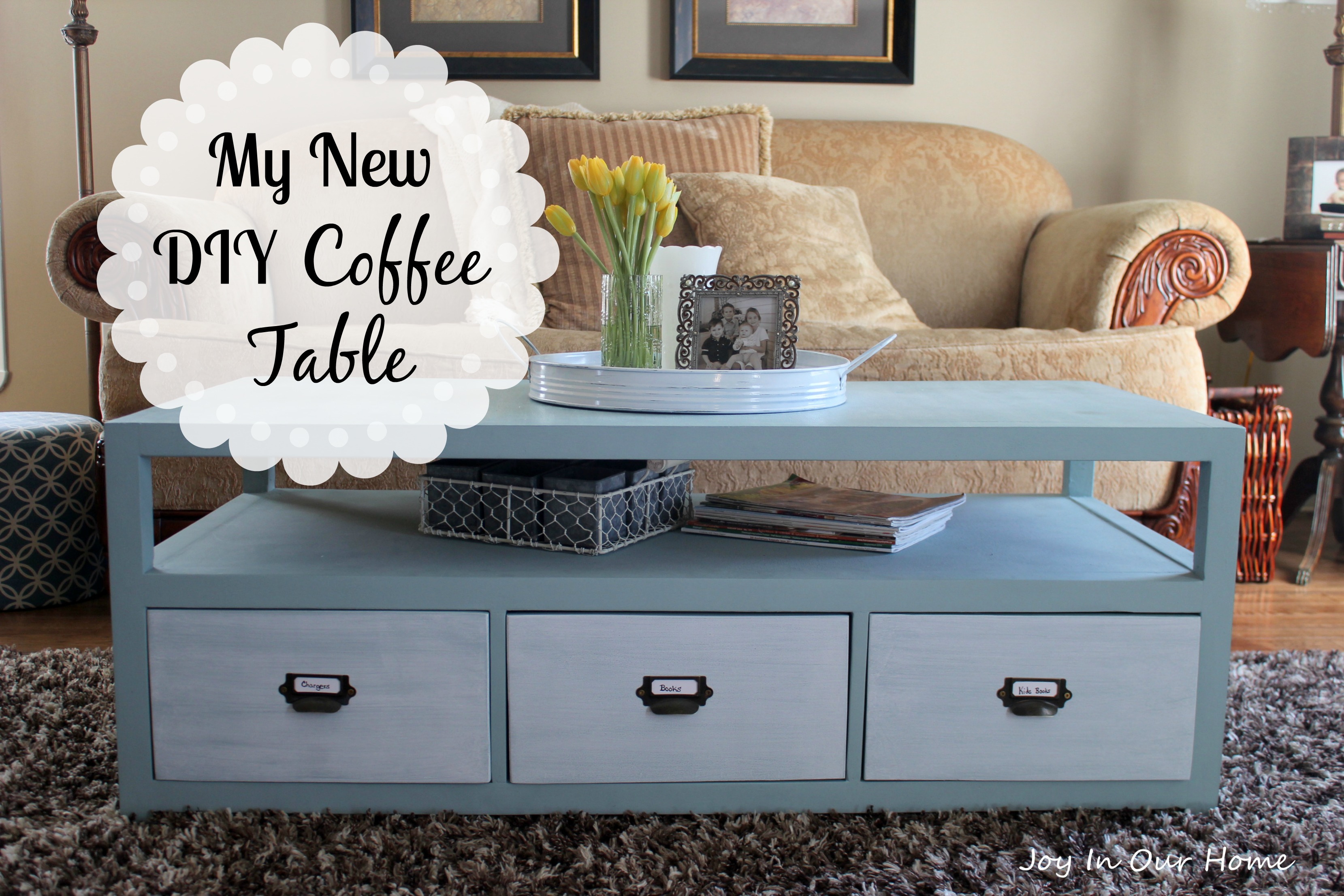 Kendra is so lucky that her husband built her this beautiful coffee table! I love the way she personalized the drawers with labeled pulls. The two toned chalk paint finish looks amazing! Please head over to
Joy in Our Home
to learn more about it!

I think that Libraries aren't as important to the community as they used to be. In our family, we are regular library patrons. Lisa at Syncopated Mama helps bring the love of libraries back with these 15 reasons that I believe are so true!

Christine over at Little Brags never ceases to amaze me. I adore her blog and skills as a decorator, so when I saw that she put together a round up of Christine worthy windows…well, you know its good! Sop by and check out all of the amazing ways you can decorate with windows! (side note..I have about 15 of these gems just waiting to be worked on. I am feeling so inspired right now!)
Congrats Ladies!! Don't forget to grab your button and show off your feature post!

Party Rules
NOTICE: Please try not to link the same content two weeks in a row. If you didn't do anything new last week, try linking up some older content. This helps you in the long run..if you linked up the same thing 2-3 weeks in a row people wont click on it a second time, so increase your chances of being picked for most clicked by linking up new content every week 🙂
1. Only Link up personal content.
2. "No rule" rule! Feel free to link up anything you have done during the week or amazing content that you want to share. Party runs Monday night-Saturday so feel free to stop back during the week to see who else linked up 🙂
3. Please check out at least 2 other links while you are here. Finding a new blog to follow or an awesome post that will knock your socks off is how we have the most fun during the party! Remember to click to the original post before you pin and leave some comment luv while you are there!!
4. Please follow your hosts! We do our best to follow back and give you our full support. We also love to pin and share awesome content so while you are here, if you see something you like please feel free to pin and share too 🙂 We are all about bloggers helping bloggers!!
5. By linking up you give these three bloggers the right to share your content via our SM networks and feature your posts on our blog. Also, we are going to be sending party reminders via emails connected to the party. Don't worry that is all your emails will be used for, one reminder email a week 🙂
Grab our button for your blog and help support the party 🙂
Follow our Pinterest Party board to always have access to great featured content!
Follow Jessica Bures @ Live Randomly Simple's board Totally Terrific Tuesday's Featured Blogs on Pinterest.
Find out where we party!
Jessica's List // Sharons List // Christies List
Continue the party on Facebook. Come join us at Pinterest Promotion for Awesome Bloggers where we pin and share posts and our blogs on social media every day!