Welcome to Totally Terrific Tuesday Link Party! We've had so many inspiring links lately, and I'm on pins and needles waiting to see what everyone's been up to this week! Before we start the party, have you become a contributor for our Totally Terrific Tuesday Pinterest board yet? If not, be sure to check it out. All of the info is below!
[Tweet "Get inspired and party with me at Totally Terrific Tuesday Link Party!"]
Here is what your hosts have been up to this week…
Facebook // Pinterest // Google+ // BlogLovin' // HomeTalk // Twitter // Instagram
_________________________
Simple Tips to a Clean Kitchen // Brownie Cake Protien Oats // Recycle Your Trash for Seedlings // First Time Cheer Mom
Facebook // Pinterest // Twitter // Google+ // Instagram
________________________
Speed Spring Cleaning Guide // Pink Lemonade Sugar Scrub // Cheesy Carrot Casserole // Fabric Flower Pot
Facebook // Twitter // Google+ // Bloglovin' // Pinterest
If you haven't stopped by Andrea's blog
Tabler Party of Two
lately, then you are missing out big time! She went to Social Media Marketing World and brought back so much great information…But she has so many other great blogging posts for us like this one on Instagram! Blogging is hard work, so I love soaking up all the knowledge from those who are constant learners!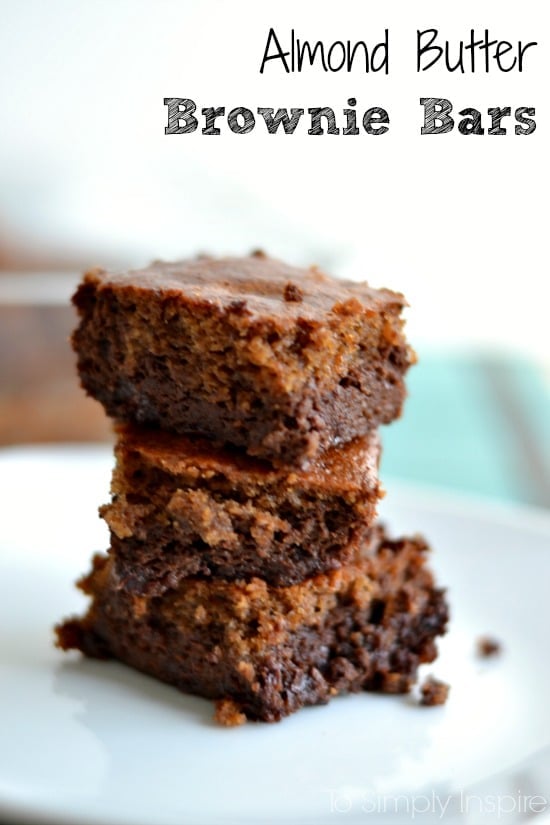 Almond butter and chocolate?? Yes, please! These Almond Butter Brownie Bars look so yummy to me, and I can't wait to give this recipe from To Simply Inspire a try!
When I first saw this, I instantly thought that this is my very next project to do. This file cabinet makeover would brighten any office space. Jessica at 1-2-3 Neat & Tidy gives a great tutorial on how to turn an eyesore into something gorgeous!
Oh my goodness, these are FUN!! I am a succulent addict and using coffee cups as planters…umm why didn't I think of that? Check out the cute tutorial on how you can create your own coffee cup planters from Amanda over at Tex Mex Crafting!
Congrats Ladies!! Don't forget to grab your button and show off your feature post!

Party Rules
NOTICE: Please try not to link the same content two weeks in a row. If you didn't do anything new last week, try linking up some older content. This helps you in the long run..if you linked up the same thing 2-3 weeks in a row people wont click on it a second time, so increase your chances of being picked for most clicked by linking up new content every week 🙂
1. Only Link up personal content.
2. "No rule" rule! Feel free to link up anything you have done during the week or amazing content that you want to share. Party runs Monday night-Saturday so feel free to stop back during the week to see who else linked up 🙂
3. Please check out at least 2 other links while you are here. Finding a new blog to follow or an awesome post that will knock your socks off is how we have the most fun during the party! Remember to click to the original post before you pin and leave some comment luv while you are there!!
4. Please follow your hosts! We do our best to follow back and give you our full support. We also love to pin and share awesome content so while you are here, if you see something you like please feel free to pin and share too 🙂 We are all about bloggers helping bloggers!!
5. By linking up you give these three bloggers the right to share your content via our SM networks and feature your posts on our blog. Also, we are going to be sending party reminders via emails connected to the party. Don't worry that is all your emails will be used for, one reminder email a week 🙂
Grab our button for your blog and help support the party 🙂
____________________
Follow our Pinterest Featured Party Board and feel free to share the pins!!
Follow Jessica Bures @ Live Randomly Simple's board Totally Terrific Tuesday's Featured Blogs on Pinterest.
***New***
Follow Jessica / Christie / and Sharon on Pinterest and then request an invite to join our board by commenting on a pin or leaving a comment below with your Pinterest name.
This is our new party board where you can pin your links and share other content easily. We are big believers in social media marketing so we figured this is a great way to give you all more chances to have some spotlight!
Follow Jessica Bures @ Live Randomly Simple's board Totally Terrific Bloggers – Link Party Love on Pinterest.
***Find out where we party!***
Jessica's List // Sharons List // Christies List


Be the first to know when the party goes live! Join our party reminder!
______________________________________________
Continue the party on Facebook. Come join us at Pinterest Promotion for Awesome Bloggers where we pin and share posts and our blogs on social media every day!